October 25-26, 2018 VIIIth International Conference and 4th Symposium on Public Procurement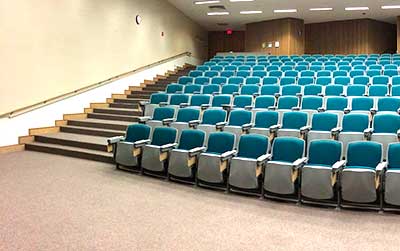 4th Interdisciplinary Symposium on Public Procurement
(VIIIth International Conference on Contracts,
Procurement and Public-Private Arrangements) 
October 25-26, 2018
Paris


---
The Sorbonne Business School and and the Faculty of Economics of the University of Rome Tor Vergata are pleased to announce the launch of the 4th Interdisciplinary Symposium on Public Procurement.
The aim of the Symposium is to bring together economists, lawyers and professionals in the field of public procurement through dialogue and discourse. The organizers have the ambition to reduce the terminology barrier between economists, lawyers and professionals come across cultural divide and reach joint wider understanding of practical issues. The Symposium attempts to suggest reform measures for better rules of acquisition for Public Administrations and provides a platform for the discourse on the challenging issues of the modern practices in public procurement.
While topics and references will certainly involve the European Union environment it shall not be limited to this area, taking advantage of best practices worldwide.
Rapporteurs: 
Stéphane Saussier (Professor of Economics, Sorbonne Business School)
Chris Bovis JD (Professor of Business Law, Hull University Business School)
Giancarlo Spagnolo (Professor of Economics, University of Rome Tor Vergata)
Andreas H. Glas (Assistant Professor, Bundeswehr University Munich)
Tünde Tatrai (Associate Professor, Corvinus University of Budapest)
Francesco Decarolis (Assistant Professor, Bocconi University)
Chris Yukins (Professor in Government Procurement Law, George Washington University)
Mihaly Fazekas (Research fellow, University of Cambridge)
Papers presented will be partly based on invitations (8 papers) of rapporteurs and partly on the selection of another 8 papers submitted.