Innovation and regulatory outcomes: Evidence from the public-private contracts for water supply in France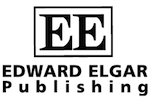 Abstract: This book aims to disentangle the complex relationship between innovation and its potential determinants, paying special attention to the roles of governance and regulatory frameworks, and the ways in which the latter interact with other drivers of innovation such as competition and the innovator's closeness to the technology frontier.The contributors provide theoretically grounded and empirically-rich findings indicating that governance and regulation affect innovation directly and indirectly through interaction with other drivers of innovation. The direct effects are positive in the case of governance quality and prescriptive regulations that set standards for compliance. However, the direct effects of corporate governance are not uniform and depend on the corporate governance dimension under investigation. The authors demonstrate that the direct effects are only part of the story. Both governance and regulatory standards interact with the level of competition and the distance to the technology frontier that may have complementary or offsetting effects. Overall, the findings in the book indicate that the relationship between innovation and its potential determinants is more complex and hence calls for more nuanced policy design compared to what is assumed in policy statements by national and international policy actors.
See the chapter by Freddy Huet and Simon Porcher here.